An honest look at my active year 2016-
last year I posted an honest review of my year of running (click if you missed it)
, having completed a major challenge I wanted to look back on the highs of the year but also the realities. I figured since 2016 is nearly over and out, I wanted to take a look at my 2016 filled with just as many undulations that I wouldn't want to airbrush out.
In early 2016, the PB bug really set in deep. Going from complete newbie to a marathon in 2015 gave me many many opportunities to see large chunks of time come off my 10k PB and I rounded off NYE 2015 with 10km PB of around 1:02 (it wasn't chip timed), and determined to see sub 60 in 2016. I didn't quite make it on Jan 31st 2016 and began to understand how much harder it is to knock whole minutes off your time as you build experience as a runner.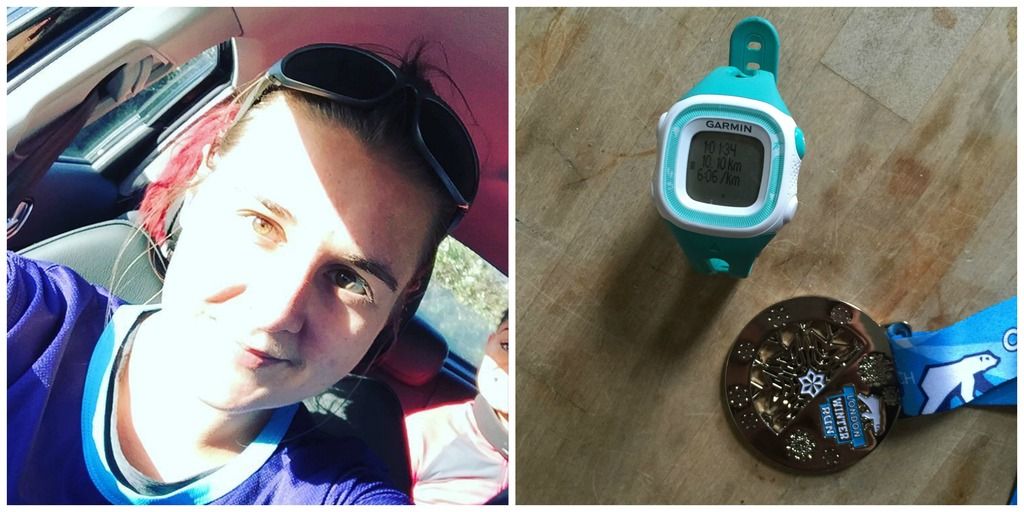 NYE 2015 vs 31st Jan 2016
My PB drive continued through the late winter and early spring. Nothing like having a goal to get you running in the rain, and rain it did. I managed to get my 5km under 30 mins for the very first time at the beginning of March and then enjoyed the opportunity to run in a truly stunning setting when we spent the end of March and half of April in Vietnam. I boarded our flight with every intention of running 2-3 times per week whilst away, stressing a great deal as to whether having some down time would screw up my plans for my next shot at 10km sub 60m glory in May. Yeah. I was that person.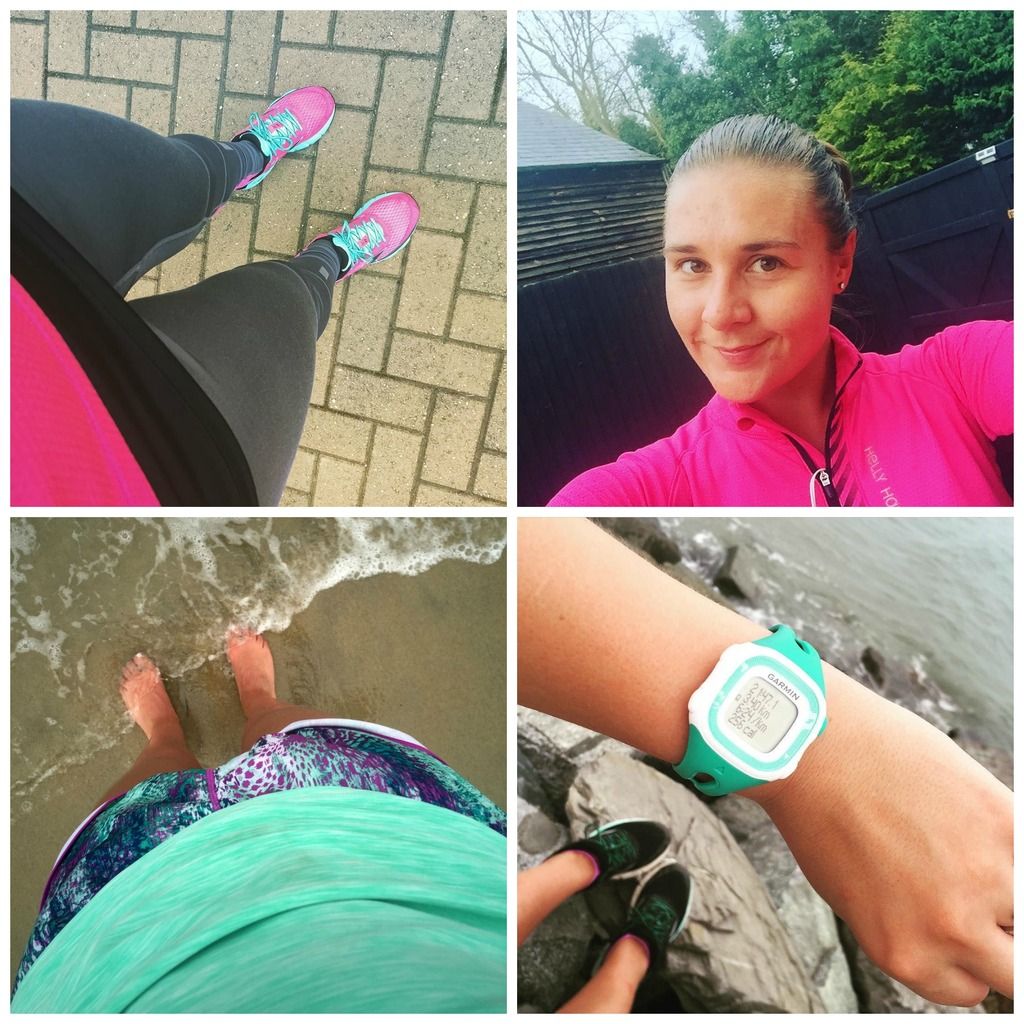 Turns out I needed the down time. I ran less than 5 times through my entire holiday. Had a complete blast, got engaged, lost a kilo in weight and got the tan dreams are made of. Running and sports are great and everything, they really are. But if you're not a professional athlete, then take a step back when you find yourself wondering if it's ok to run with jetlag. Does it really matter that much? Is it really that important? The answer is probably a resounding no.
Having kicked back, gotten some perspective and cooled my heels on the whole PB mania, I was bitterly disappointed and highly frustrated when a spur of the moment 5 mile race on May Day bank holiday Monday did not go at all to plan. 5 miles is pretty much exactly 8km and I was aiming to see the time at around 48 mins (hopefully just less) to give me an average pace of 6min/km. At 49:27, all the frustration came flooding back and the bit of my personality that allows me to spend days obsessing over something I think I should have done better came out in full force.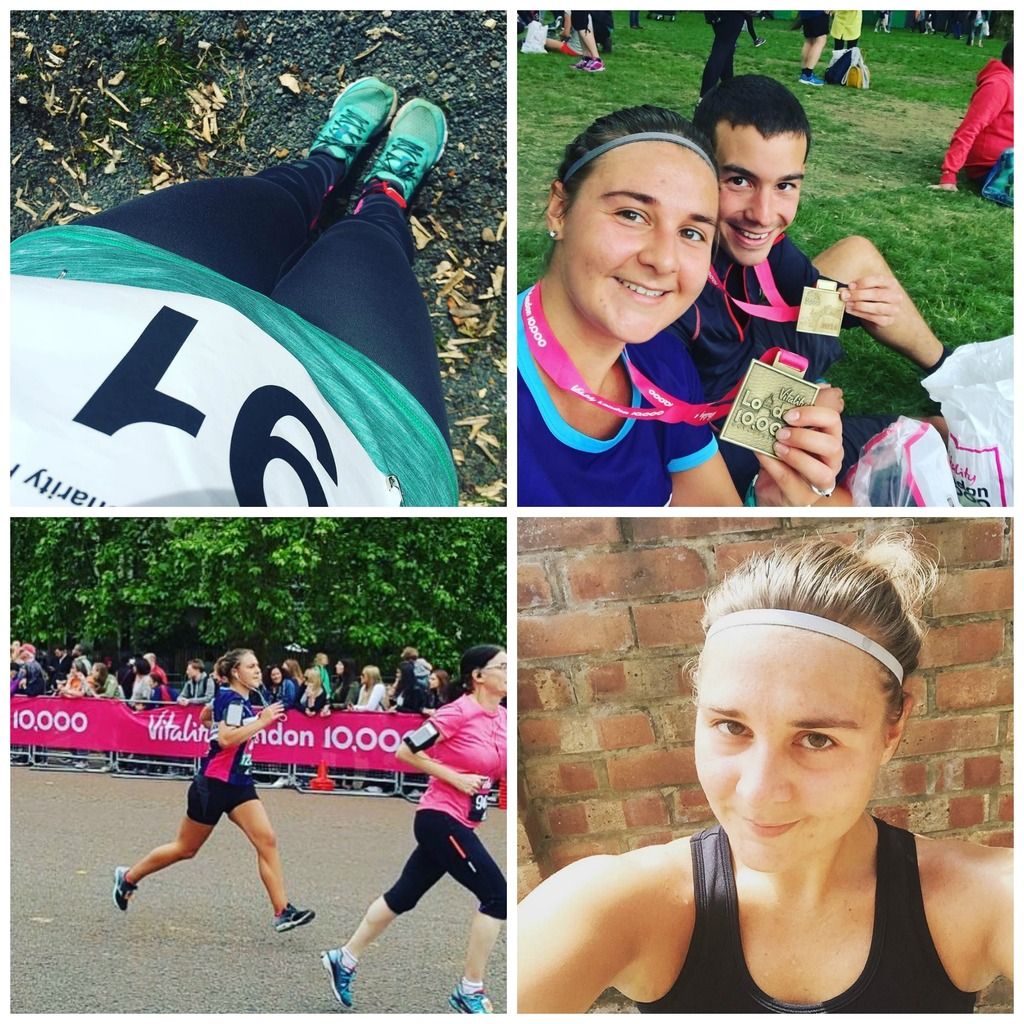 I hit training hard through the rest of May and I'm the first person to admit that it wasn't very healthy. I started to become anxious if I missed or had to alter my workouts, I was completely obsessive about nutrition, and changes to simple things my meal planning. This is amateur running and fitness at it's absolute worst. It's not fun, it makes you miserable, it promotes a terrible attitude to looking after your body and it encourages restrictive behaviour which can lead to all kinds of problems. My wake up call came when it was pointed out to me that I was displaying several characteristics that are warning signs for eating disorders, and that I'd be unable to continue some of my group and class based training if some of these issues weren't resolved before they spiralled completely out of control.
The only plus side to all this? I finally, finally achieved my sub 60m 10km on May 30th at the London 10000. An amazing through through central London on closed roads, well organised and with a frankly incredible goody bag. I came in at 56:27 and the day previous also managed a new 1 mile time almost 2 mins quicker than the previous year. Achieving this major goal also marked the final race of my challenge to run 100km of races before my birthday on June 3rd for Cancer Research. In fact it was just over 143km, not bad for someone who struggled with a 1 mile race 12 months before-
if you want to know a bit more about the challenge I undertook including the marathon I ran in 2015, I posted about it here
And then, it all went a bit crazy. In June my parents sold their house which also includes the office we all work from, and although we had a likely completion date set for July, we didn't have anywhere new lined up. I ran a very enjoyable and friendly 10km with running club but otherwise reduced my running significantly and focused on strength training I could do anywhere. And it was nice, because a new challenge dropped into my lap to keep me out of trouble through the midsummer- I was already gearing up to cycle 100km in July for the #RaphaWomens100 - it's a tradition I love and my bike doesn't get as much love as it used to, so the offer of a place to do Ride London- a 100 mile cycle through London & Surrey following some of the 2012 Olympic route, with Skoda no less.
I treated myself to a new Garmin (it's a Forerunner 620) which measured my cycling data a bit better (and my running data to be fair), managed to give myself stripes riding to Southend and ran purely for the joy that I could do something for fun which this time last year would have been a struggle. In other words- I got my shit together.
So July. My parents became homeless, we moved into a temporary office which I could only use for some of the time because there wasn't always somewhere for me to stay. Running our business through the busies part of the year on a dodgy internet connection through a VPN made me grateful that strength training had become a joy. Being able to do a workout in our garden meant I was in reach of the phones and kept me sane on some of those crazy days. It also helped tremendously with Ride London- I've previously had back pain and shoulder issues when riding my bike for long periods of time- despite having my bike fitted and choosing my spec carefully, but I finished on a very sunny but not unbearably hot July Sunday with a massive smile on my face and made a beeline for the hospitality tent that came with my sponsored entry. Ride London was not only a great privilege to have been offered a place for, it was yet another reminder that sports and being active should be fun, it's ok to have a goal and to push yourself, but there is a fine line between motivation and obsession.
If you want to check out the day, I posted a Photodiary covering it all...
August and September were spent plodding along with occasional runs and at home strength training here and there. After 13 months of one to one weekly personal training, my weekly slot was no longer available and I decided it was a good time to take a break, and drift for a while. It was strange to think in September that it was a whole 12 months since I'd run a marathon and here I was with no real goals and nothing much doing. We finally moved into our new office and my parents into their house as Autumn came our way and I finally felt settled enough to make fitness a bigger part of my life again. I approached a new PT in October and it's helped me to form some new plans, especially since we've turned the garage at my parents' house (where I spend most of my weekdays) into a gym. Strength and weight training are something I've come to look forward to and I'm also signed up for my first ever (yes, really. I've run a full marathon, more 10ks than I can count, but never a...) half marathon in March 2017- I'll be running the Cambridge half marathon with the primary goal of finishing feeling proud of myself, and a secondary goal of finishing in 1:59:59 ot less.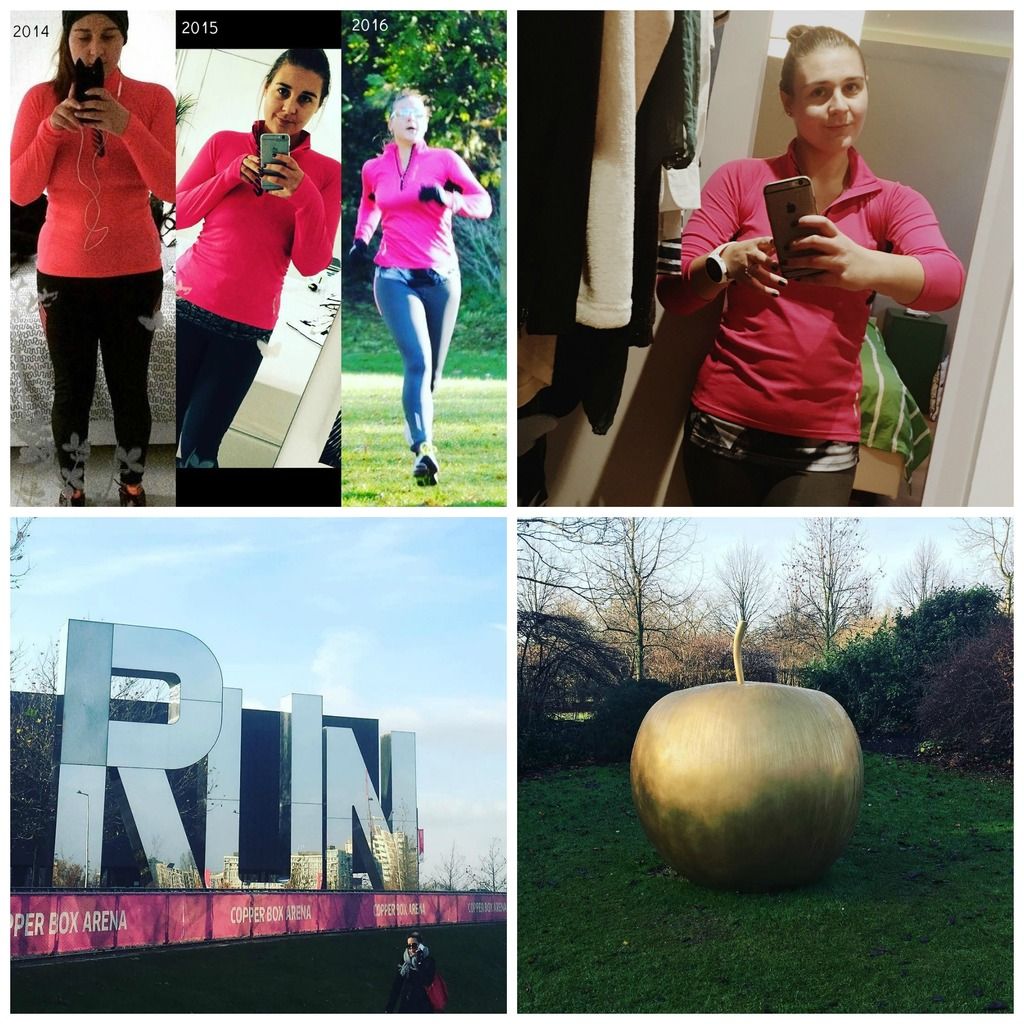 Now we're into Winter I posted my now annual shot of my in the same Helly Hansen kit- 2014 as a beginner. 2015 marathon finisher. And 2016- finding some balance. 2016 has been a year of extremes- smashing through barriers and achieving some big goals that I set for myself. It's also been a year of understanding that being driven and pushing myself to achieve things can lead me down a difficult pathway, one which has a point of no return on it that I wouldn't have to go to far to find.
The vast majority of the images in the body of this post have come from Instagram, workouts, before and after pictures, weight loss articles and training plans pop up regularly on my suggested Pinterest pins, there are hundreds of Twitter accounts dedicated to running, cycling, weight lifting, HIIT style workouts- think BBG or Joe Wickes, Facebook pages for Personal Trainers who have become online celebrities or magazines post sometimes hourly, fitness has exploded into our digital lives and for me it's been an interesting representation of my 2016- I love that I was able to find a dozen half-marathon training plans to look at and find one that suits my ability and training, I love that we can connect with other people who love our sport as much as we do from across the country or the world, and movements such as This Girl Can have inspired thousands of women to lace up their trainers or shuffle their swimming cap. But for every smiling selfie, you have a responsibility as a part of the social community to remember that there's a story behind every smiling medal selfie, every weight loss journey and every meal planning Monday. It's not a crime to show the world the highlights and celebrate the good, but we can only appreciate the dedication and the hard work behind it when we acknowledge it and enjoy it for what it is.
And with that, I close my honest review of my year running, the year that was 2016. Happy New Year 2017, I wish you all the very best for your own goals.