I live for weekend lay-ins. If I can possibly avoid setting an alarm on the weekend, I do and it's rare for us to be up and dressed before 1100. This lends itself well to a fabulous brunch once we do eventually surface and it's a favourite meal of the week so I thought I'd share some our best brunches- ones you can make at home without having to spend half a week's rent or queue up to get into. Just sayin'...
The Ultra Low Effort Brunch
Scrambled eggs, smoked salmon & toasted muffin- naturally that's an *artistic* drizzle of sriracha sauce to spice things up a little too. I actually make my own English muffins- way easier than expected FYI,
I use this English Muffin Recipe
.
The Any Day, Anywhere Bowl
Buddha, Grain, Burrito you name it and it comes in a bowl... Well you can add brunch bowl to the list. It's a great one to pre-pack if brunch on the go is your thing and it's comfort in a bowl on a dull afternoon.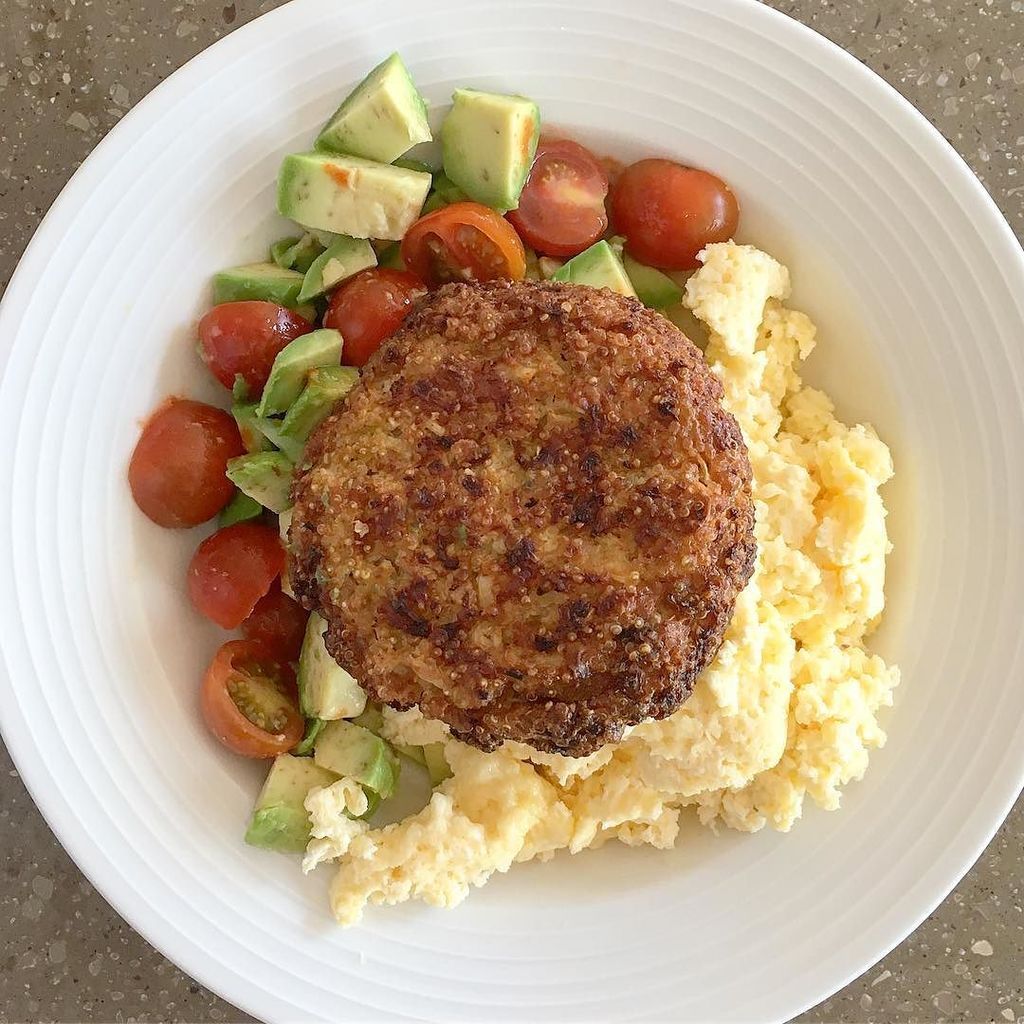 Scrambled eggs, avocado & cherry tomato salad- mixed with lemon juice, sriracha & a touch of salt, and a
cauliflower fritter- (I posted a recipe for this last year, click if you missed it)
and it would also work really well with my
Smoked Salmon Burgers too (click if you missed it)
The One I Call Eggy Bread (French Toast)
Growing up, I went to a Girl Guides group for a couple of years. On pretty much the only camp trip I ever went out, at breakfast served up was something I'd never had before, referred to as 'eggy bread' bread dipped in beaten eggs and fried. So no, I don't call it French Toast!
This works best if you have stale bread to use up and this slice of loveliness was actually dessert but it's a cracking brunch if you fancy something sweet- whilst still hot, spread with peanut butter & top with frozen berries (warmed through in the microwave is my personal preference) and I drizzled some additional raspberry syrup over it, because syrup.
The One With All The Cheese
Cheese, glorious cheese... Anyway...
Sweetcorn fritters lurk underneath a pepper & tomato salsa and the whole lot is topped with feta and some bonus smoked cheese.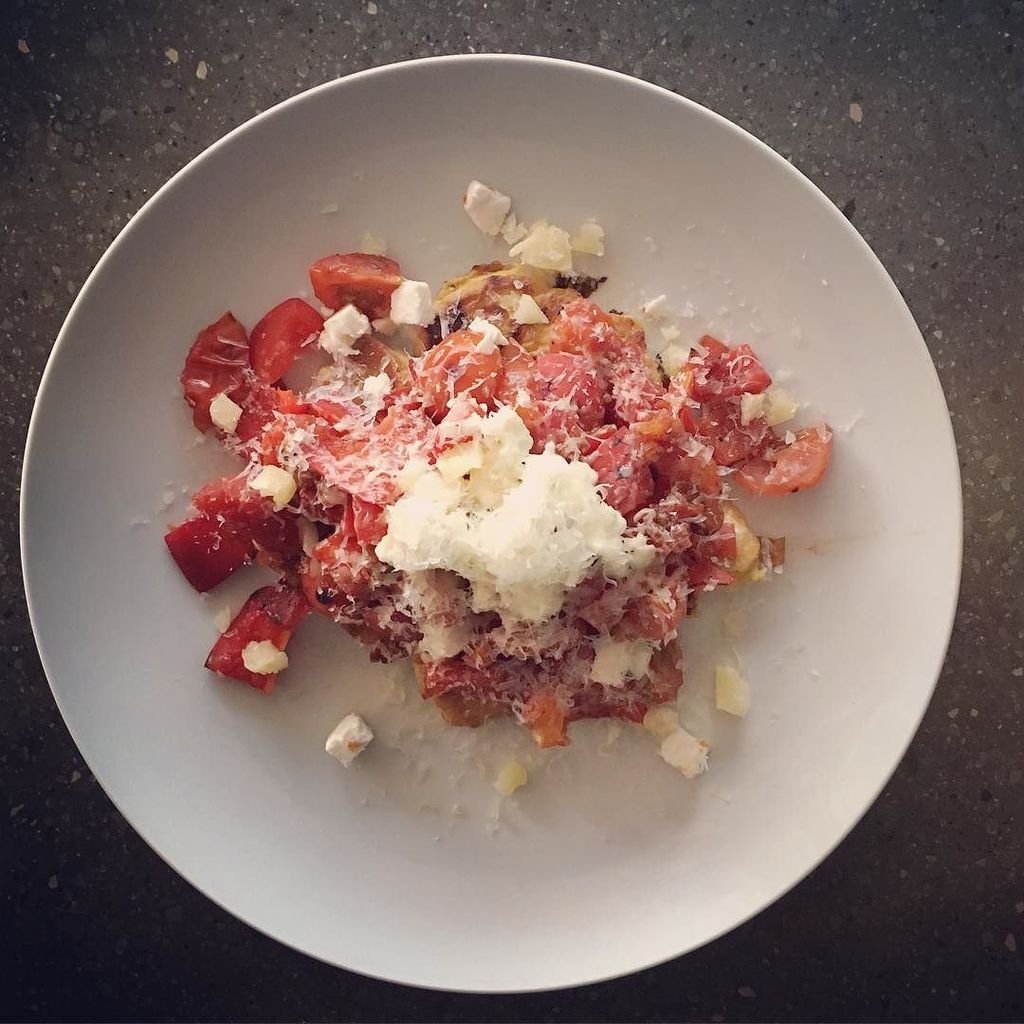 For the fritters:
Blitz 1 small tin of sweetcorn with one beaten egg and 50g plain flour. Season with half a teaspoon of smoked paprika and a twist of a salt grinder. Place spoonfuls in a hot pan until golden on each side flipping when needed.
For the salsa:
Chop 1 red pepper, 1 red onion and a generous handful of cherry tomatoes, add the whole lot with a splash of oil to a hot pan and stir until softened. Season with salt & pepper and a sprinkle of chilli flakes.
There you go, 4 brilliant brunches that are easy to make, a change from avocado toast and easy to make.