So we're officially into spring marathon season. Brighton, Manchester & Paris finishers are revelling in the t-shirts and medals and the much loved Boston Marathon has been, celebrated Katherine Switzers last marathon driven a whole swathe of people crazy trying to qualify and gone once more. And then there's the home turf one. Last weekend the streets of London were commandeered by the great and good of elite marathon runners from around the world and about 40,000 runners of every level- one superhuman runner from my club achieved near identical 5km splits for the whole race finishing in 3:05, some raising thousands of pounds for charity, some running entirely to challenge themselves and their expectations of what they can and can't do.
And it's truly a sight to behold. I spent Sunday afternoon volunteering for Cancer Research- directing runners from the area after the finish line where they collect their baggage to an after party event, that meant I saw thousands of people walk, stagger, hobble and cry as they realised they had in fact conquered the London Marathon. An arguably iconic race and one of the World Marathon Majors series. Somewhat inevitably, it's started off an itch. A big, 26.2 mile long, marathon shaped itch.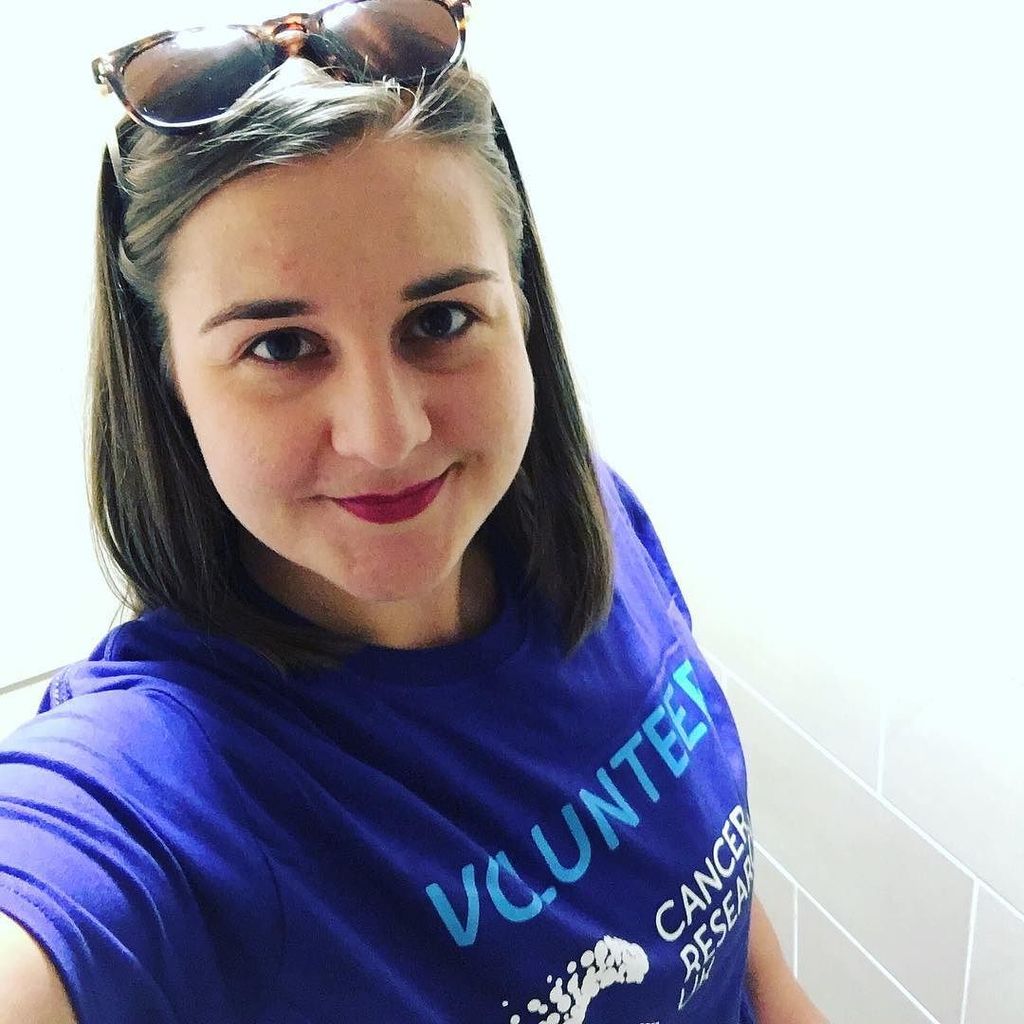 Getting my volunteer on
I know. I know. I said never again after the Race For Life Marathon in 2015. I very deliberately talk about 'completing' the marathon rather than running it- it took me over 6 hours as I had to walk 3 of the middle miles with major back pain and I finished feeling disappointed in myself, defeated by the distance and stupid for thinking up the idea in the first place. I didn't feel proud, the last thing on my mind was completing another one and
I wrote quite honestly about how it feels when you don't get the endorphin hit that many are lead to expect after a marathon- click if you missed it.
Race for Life Marathon 2015
So why? Why on earth would I be feeling the urge to sign myself up for the same gruelling experience?
Firstly, the finish line of the London Marathon is an infectiously inspiring place- I challenge anyone not to feel inspired to challenge themselves as they witness the relief, celebration, achievement, fainting, and sobbing. So much raw emotion. And then there's the unfinished business that I think it's fair to say I have with the marathon distance.
Yes, I completed one, but now I feel like I'm strong enough to run one. And to enjoy it. 2017 has been a year of 'training happy'.
I posted a whole series of updates on my training and goals for the Cambridge Half Marathon
in the early part of this year which were focused on getting around all 13.1 miles without beating myself up.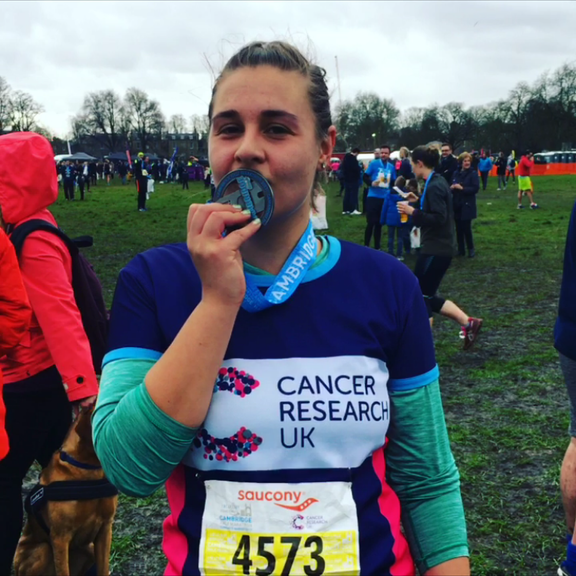 Cambridge Half 2017
In doing so, I succeeded in reminding myself that I am stronger than I was in October 2015- physically, emotionally and mentally.
I'm supported by a running club with lots of people who've done this before and are a team who understand meaning of a cheer team, I understand and trust my training and these shifts have made the difference that leaves me thinking- I'm ready to take on another marathon and show 26.2- and the training that goes into it, just who is boss. Because my experience is that training for and running a full marathon takes far more out of you psychologically than it ever will physically.
So is 2018 the year? I'm a bit out of time to enter one of the big autumn marathons this year both for race entry and also my own calendar, but with the ballot for the London Marathon opening on Monday 1st May, new opportunities to enter via my running club, and/or time to plan for an autumn marathon, it's looking like a distinct possibility. What do you think? Am I crazy to put myself through this again and risk upsetting the sleeping dogs which current lay or do you agree that there are some things in the life that we all feel we have unfinished business with and that we owe it to ourselves to at least try and scratch that itch?